Gum Recontouring in Aurora and Peru
Laser Gum Recontouring for
Gummy Smiles & Uneven Gumlines
A gummy smile or uneven gumline can detract from your smile and make you self-conscious about smiling or speaking in public. And although having excess gum tissue is generally viewed as a purely cosmetic issue, it also has health implications. Bulky tissue makes it more difficult to keep your teeth properly clean and increases the risk of gum disease and tooth decay. Dr. Flynn provides expert gum recontouring treatment to address these issues.
---
Custom Treatment
Dr. Flynn conducts a detailed consultation with you to understand exactly how you want your smile to look. He then carefully performs the procedure, creating the look that you want.
Gentle Laser Procedure
To treat a gummy smile, Dr. Flynn uses a dental laser to carefully remove excess tissue from the gumline, lengthening the appearance of your teeth and creating a more attractive smile. Similarly, he can remove tissue that creates an uneven gumline and detracts from an otherwise aesthetic look.
For the best results, he may also gently reshape the bone tissue that lies beneath the gums, if necessary.
Gum recontouring is performed during an easy, gentle procedure. Treatment with the laser is comfortable and effective, eliminates the need for stitches, and results in only minimal post-treatment discomfort.
Complimentary Cosmetic Consultation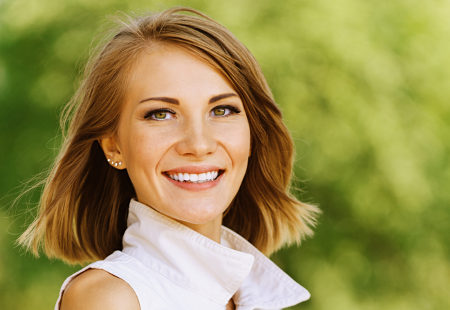 Your first step is a free consultation with Dr. Flynn. The consulation includes the following:
Meeting with Dr. Flynn
Comprehensive oral examination
Discussion of your smile goals
Learning about your treatment options
Getting all of your questions answered