BOTOX® Therapy in Aurora and Peru
Therapy for TMJ, Migraine Headaches & Facial Rejuvenation
BOTOX® is a highly purified therapeutic protein that Dr. Flynn uses to alleviate facial pain or restore a face's youthful appearance. Patients suffering from painful TMJ disorders or tension-type migraine headaches can get relief thanks to this treatment. Dr. Flynn also uses BOTOX, along with dermal fillers Juvéderm® and Voluma, to erase facial wrinkles and smooth the skin around a patient's eyes, nose and mouth.
Effective Relief for TMJ Disorders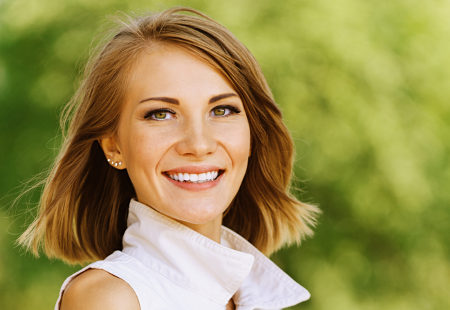 TMJ disorders can cause problems with the jaw joint and the muscles surrounding it. The muscles may tighten up, leading to headaches, neck and facial pain, and other symptoms. Dr. Flynn provides BOTOX® treatment to relieve the tension associated with TMJ disorders. BOTOX has proven highly effective at relieving pain at its source—deep within the muscles.
Minimally Invasive and Fast Results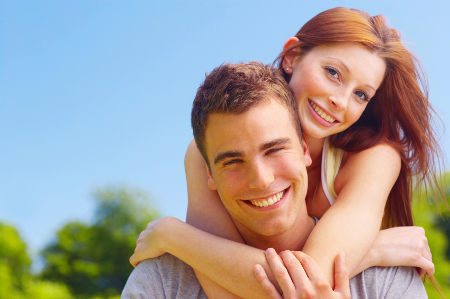 Traditional treatments for TMJ symptoms, migraine headaches and facial pain such as mouthguards and oral medication sometimes fail to bring adequate relief. In these cases, Dr. Flynn has found BOTOX® to be a highly effective alternative.
BOTOX® offers 24-hour relief compared to the merely nighttime relief provided by a night guard. You can receive this minimally invasive treatment in Dr. Flynn's office. You will begin seeing improvements within a week or less and the full benefits in 14 days. You can easily resume normal activities following the treatment.
What is Causing My Pain?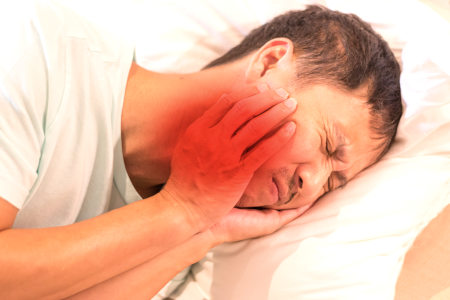 When you come in to see Dr. Flynn, he will pinpoint the source of the problem by checking for a variety of symptoms, including clicking or popping of your jaw joint, diagnostic wear patterns on your teeth and the location of pain. Dr. Flynn does a complete dental and medical evaluation to determine whether BOTOX® will be part of your treatment. Based on your results, he will recommend the best therapy for you.
Call us at 630-801-1496 or click here to schedule an appointment.
Complimentary BOTOX® Therapy Consultation
Meet with Dr. Flynn
Receive an oral examination
Learn about your treatment options
Get all your questions answered
BOTOX® for Facial Rejuvenation
Restore a Youthful Appearance with Facial Rejuvenation
Smiling, frowning, squinting, and even chewing can eventually lead to one of the most common signs of aging: wrinkles. Fortunately, you have options to achieve a healthier, more youthful appearance. BOTOX® and minimally invasive dermal fillers are some of the quickest and safest ways to remove wrinkles. Dr. Flynn is trained and licensed to perform facial cosmetic procedures. He will take the time to find out which treatment will give you the look you want.
What are Dermal Fillers?
Dermal fillers are gel-like substances that can add volume to thin lips and give your face a smoother and more youthful appearance. Dr. Flynn provides FDA-approved dermal fillers. This minimally invasive treatment is fast and easy.
Juvéderm®
Juvéderm® treatment gives you a more youthful appearance by smoothing out facial wrinkles and folds around the eyes, nose and mouth.

These natural-looking results last from 6 to 12 months, and with regular treatment, you can enjoy even longer-lasting results. Dr. Flynn performs Juvéderm® injections under local anesthesia. The treatment is fast, and you will be able to resume to your normal activities following your treatment.
Voluma
Restore your skin to its smooth, youthful appearance with Voluma. This high-density dermal filler helps lift and shape the cheeks, cheekbones and jaw areas. Even younger patients can benefit from Voluma, achieving high cheek bones. The procedure is done in our office with topical anesthetic cream and is virtually painless. You can expect results to last up to 2 years.
Schedule your appointment today to discuss your options for a younger-looking you.
Call us at 630-801-1496 or click here to schedule to schedule your Facial Rejuvenation appointment.
Complimentary Facial Rejuvenation Consultation
Meet with Dr. Flynn
Learn about your treatment options
Get all your questions answered