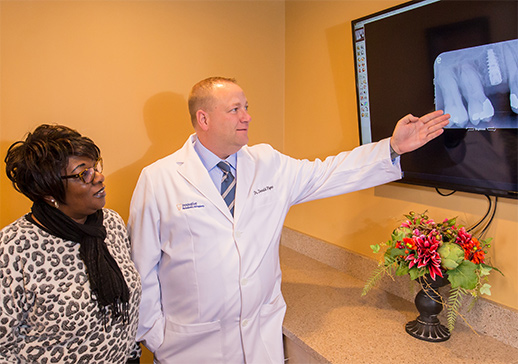 DENTAL IMPLANT & GUM TREATMENT IN AURORA
Dr. Donald Flynn is a specialist in dental implant and gum treatment. He has helped thousands of patients enjoy the benefits of dental implants and have stronger teeth, more chewing power and more attractive smiles. Through his expert gum disease treatment, our patients are able to eliminate or completely control their gum disease.
If you have receding gums, you can have a youthful smile once again thanks to Dr. Flynn's minimally invasive treatment. If you have a gummy smile or an uneven gum line, you can get gentle laser recontouring to remove excess gum tissue.
You will find our aesthetic office relaxing and Dr. Flynn and our staff will ensure you are comfortable at all times. We use state-of-the-art technology to ensure best results and also to make your treatment efficient and comfortable.
Learn More About Our Office
SCHEDULE A FREE CONSULTATION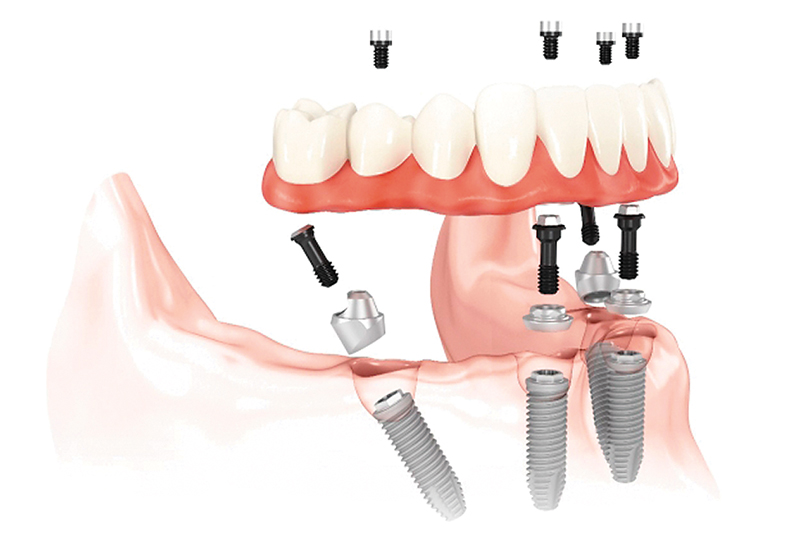 Get a New Set of Fixed-in Teeth in One Day with All‑On‑4®
Missing Teeth or Teeth Beyond Saving?

Tired of Loose and Uncomfortable Dentures?
Dr. Flynn gives patients stable, permanently fixed-in new teeth using a comfortable, one-day procedure. With this revolutionary teeth replacement option, bone is preserved, smiles are restored and patients can eat whatever they want!
SCHEDULE A FREE CONSULTATION

Dr. Flynn and his team have been serving Aurora and the Fox Valley area for over 27 years.
Se Habla Espa&ntildeol.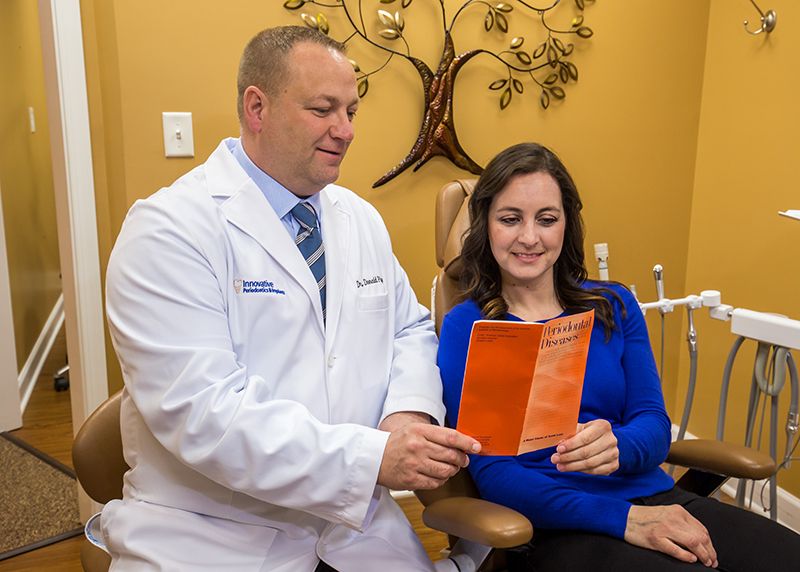 EFFECTIVE AND GENTLE LASER GUM DISEASE TREATMENT
Dr. Flynn is a specialist in treating gum disease. He uses advanced technology including laser treatment to help our patients keep their teeth for life.
If you are taking certain medications, diabetic or a smoker, you may be at greater risk for developing gum disease than others. We offer a complimentary consultation to evaluate your case and if necessary, develop a course of action.
Dr. Flynn can get your gum disease under control safely and effectively.
SCHEDULE A FREE CONSULTATION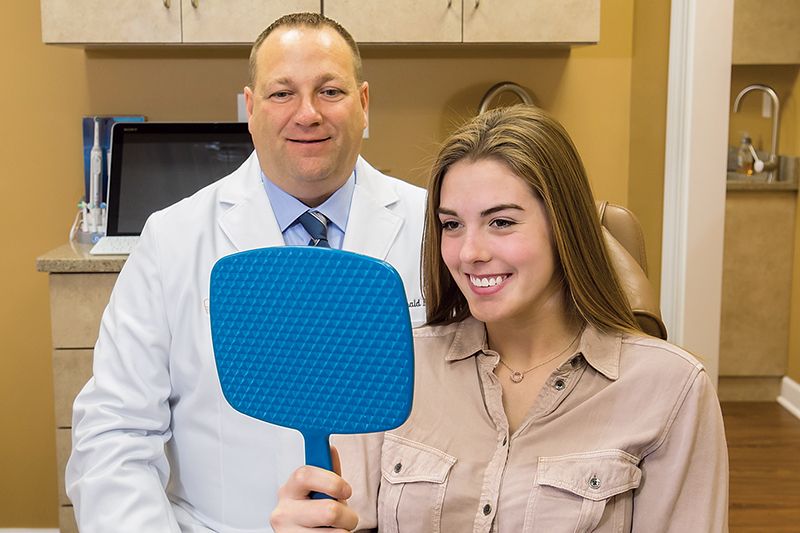 Receding Gums?
Gummy Smile?
With cosmetic gum treatment you can smile with confidence again!
Our laser gum recontouring will gently remove excess gum tissue and our minimally invasive gum recession treatment will rejuvenate your smile and give your roots proper coverage.
"Dr. Flynn was very nice and gentle. He has a calming voice and explained the whole procedure well. Thanks to Dr. Flynn's treatment, I have a beautiful new smile."
— Grace, soft-tissue grafting
Learn more about our Laser Gum Recontouring
Learn More about our Gum Recession Treatment